REAL ESTATE AGENTS! ALL LEADS AND APPOINTMENTS SUPPLIED!!!
Spend Your Time Selling Homes Vs. Finding Clients If you want massive success in your real estate career
Click Below
YOU DESERVE MORE
3 Things Separate Prime Time Home Team Agents
At Your Home Sold Guaranteed Realty Florida, we strive to exceed expectations by breaking barriers and changing the game.
1. Ernest Van Glahn and Debi Bolusi are YOUR Personal Success Coach
2. Majority of Your Expenses, Leads & Staff Covered
3. Team of Staff to Support You: Family Culture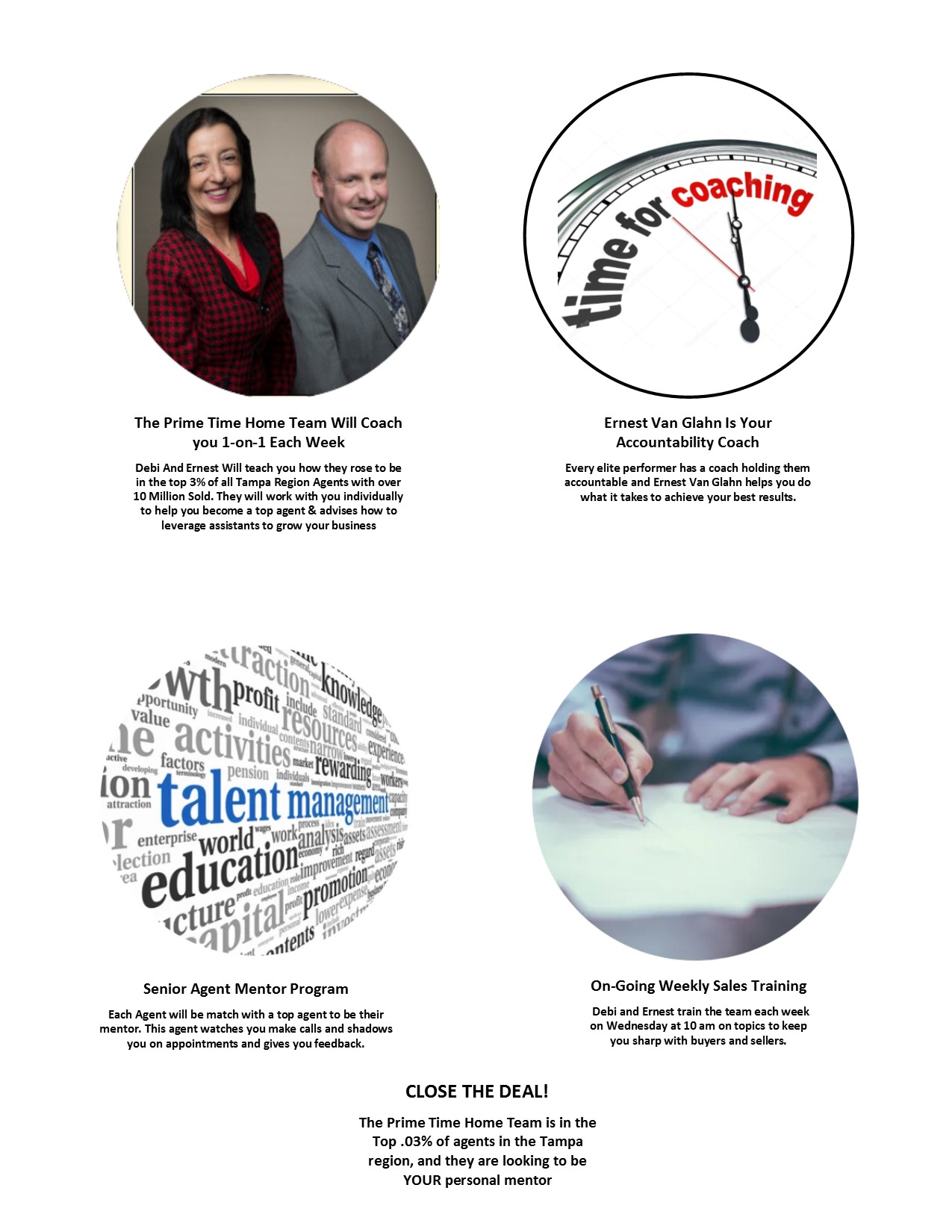 JOIN OUR TEAM!
Phone(727) 267-2347

Address Ernest Van Glahn
BK3278133
Your Home Sold Guaranteed Realty Prime Time
6747 Land O' Lakes Blvd
Land O' Lakes, FL 34637