Worthy Cause Blog: Tunnel to Towers Foundation Honoring NYPD Hero
Posted by Ernest Van Glahn on Thursday, December 8, 2022 at 7:20:20 PM
By Ernest Van Glahn / December 8, 2022
Comment
Days before the celebration of last month's Thanksgiving, the Tunnel to Towers Foundation give thanks to NYPD Detective Dalsh Veve for his service to New York City by unveiling his new customized therapy room on November 22nd in his Baldwin, NY home.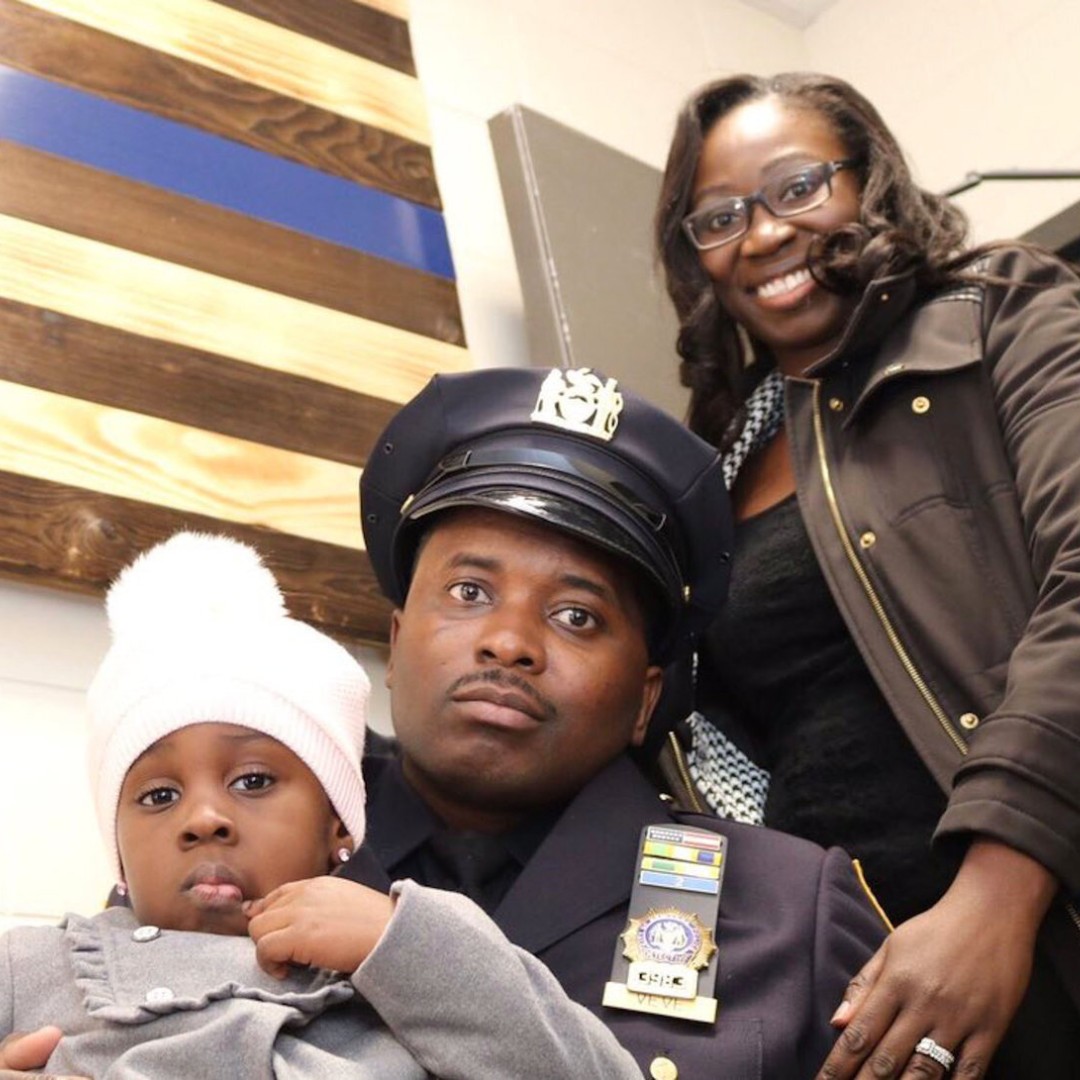 Tunnel to Towers paid off the mortgage on the Veve family home in 2020, and now the Foundation is honored to continue its support of Detective Veve and his family by unveiling a new two-car garage that includes a therapy room and an ADA-compliant bathroom. This new addition to the home will aid Det. Veve's recovery.
On June 3rd, 2017, Detective Veve was investigating a report of shots fired in Brooklyn when he was dragged several blocks by a teenage car thief. Det. Veve suffered a traumatic brain injury and has been fighting to recover from his injuries ever since.
Present at the unveiling ceremony are NYPD Detective Dalsh Veve and his wife Esther Veve, CEO & Chairman of Tunnel to Towers Frank Siller, NYPD Deputy Chief of Detective Borough South Joseph Gulotta, PBA President Pat Lynch, Pastor Marie Gerard-Giles, and the NYPD Pipe and Drum and Color Guard.
The Tunnel to Towers Foundation has set a goal to reach 1,000 mortgage-free homes delivered across the country to our nation's military and first responders by the end of the year.
Source: Tunnel To Towers Foundation
We are still on a mission to raise $25,000 for the Tunnel to Towers Foundation this year and we are getting close! We do this by donating to them a portion of our income from homes we sell.
As you know Tunnel to Towers Foundation does AMAZING work in helping our nation's first responders, veterans, and their families by providing these heroes and the families they leave behind with mortgage-free homes. They are also committed to eradicating veteran homelessness and aiding the victims of major U.S. disasters.
SO, YOUR REFERRALS REALLY DO HELP OUR HEROES.....
Who do you know considering buying or selling
a home you could refer to our real estate sales team?
Not only will they benefit from our award-winning
real estate service, a very worthy cause will benefit as well.

I want to make it easy to refer your friends, neighbors, associates, or family members considering making a move, so here are your options:

You can go to www.HelpUsHelpTheHeroes.com and enter their contact info online or forward the link to whom you know considering a move.

Of course, you can always call me direct as well at 813-359-0880.
Over a decade of helping hundreds of families sell their homes and/or buy another, we have met some wonderful, loving, caring people. People like you! So those you know considering a move that we help you have my word that we will do our very best in helping them buy or sell the place they call home.
I hope you and your loved ones have an extra special Holiday Season filled with much joy and happiness.
Ernest Van Glahn
Selling Your Home and Getting Top Dollar!
Call me TODAY for a free consultation.
813-590-4559