Worthy Cause Blog: Family of Fallen Raleigh Police Officer Receives Mortgage-Free Home
Posted by Ernest Van Glahn on Wednesday, April 12, 2023 at 2:30 PM
By Ernest Van Glahn / April 12, 2023
Comment
Months after a shooter killed 5 people in the Hedingham neighborhood, the family of the Raleigh police officer killed in the mass shooting has received a new, mortgage-free home.
The family of Gabriel Torres was welcomed into their mortgage-free home through the Tunnel to Towers Foundation, which offers housing support to law enforcement officers, veterans and their families.
AlsoRead: Gold Star Spouses Day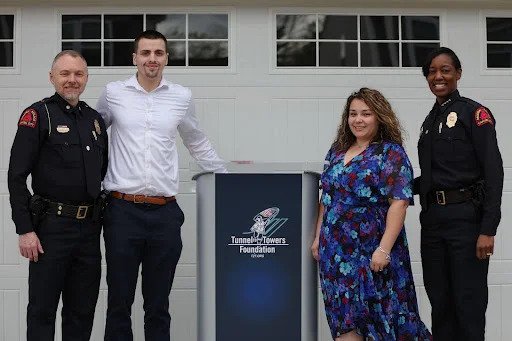 Officer Gabriel Torres lost his life in the line of duty on October 13th, 2022, in the Hedingham neighborhood. Torres was one of five people killed in the mass shooting that made the headlines. He was on his way to work when he was shot and killed during the mass shooting.
The 29-year-old officer left behind his wife, Jasmin, and their daughter, Layla.
"There are some things in life that you just do not expect to happen. I never expected to tragically lose my husband last October. I did, however, expect our normal routine. He was supposed to make it to work alive…come home alive. He did not get that chance," said Jasmin Torres.
After this tragic and sudden loss, the Tunnel to Towers Foundation reached out to Jasmin, to offer its support and a mortgage-free home.
Read: The Tunnel to Towers Let Us Do Good Village
In a ceremony, the Tunnel to Towers Foundation welcomed the Family of Fallen Raleigh Police Officer into their new home.
"When the ache in my heart slightly settled, my brain kicked into overdrive. How will I do this? All these bills, our home, our future? I began to realize that our dreams and goals were now further out of reach. Tunnel to Towers helped restore my diminished confidence to tackle life head-on with my daughter. The unexpected happened again, this time in the most incredible way ever," said Jasmin.
Estella Patterson, chief of the Raleigh Police Department, attended the ceremony to welcome the family to their new house.
"The Raleigh Police Department is extremely grateful for the love, benevolence, and support Tunnel to Towers has given to Jasmin and Layla," Patterson said. "Their commitment to honor the lives of our fallen heroes and their families across the nation is remarkable."
The Tunnel to Towers Fallen First Responder Program pays off the mortgages for the families of law enforcement officers and firefighters who are killed in the line of duty, pass away from 9/11-related illnesses, and leave behind young children.
Also Read: Support Our Heroes
"Officer Torres dedicated his life to his country, community, and family. He served in the Marines before serving the citizens of Raleigh. He is a hero, and I am honored to welcome his family into our family and provide them with a forever home," said Tunnel to Towers Chairman and CEO Frank Siller.
Jasmin says her husband would be speechless by the support she has received. "I know he would be so thankful that his girls are being taken care of; he worked so hard to do that for us himself."
Did you know? We proudly support the Tunnel to Towers Foundation!
Read Related: Making a Difference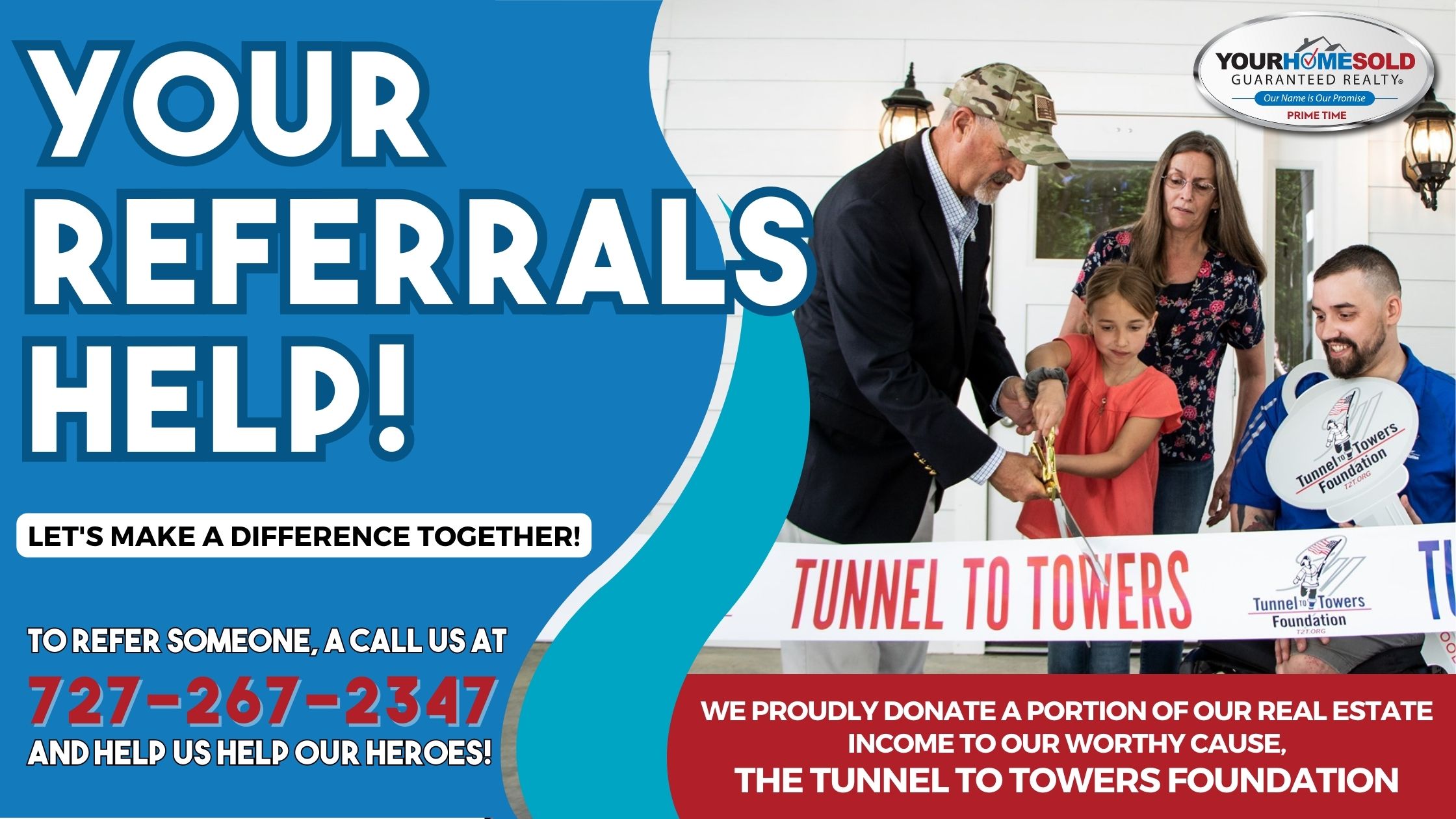 Read Related Articles: Tunnel to Towers
OUR WORTHY CAUSE
We are on a mission to raise $25,000 for the Tunnel to Towers Foundation this year. We do this by donating to them a portion of our income from every real estate transaction.
As you know Tunnel to Towers Foundation does AMAZING work in helping our nation's first responders, veterans, and their families by providing these heroes and the families they leave behind with mortgage-free homes. They are also committed to eradicating veteran homelessness and aiding the victims of major U.S. disasters.
SO, YOUR REFERRALS REALLY DO HELP OUR HEROES.....
Who do you know considering buying or selling a home you could refer to our real estate sales team?
Not only will they benefit from our award-winning real estate service, a very worthy cause will benefit as well.
Ernest Van Glahn
Selling Your Home and Getting Top Dollar!
Call me TODAY for a free consultation.
813-359-0880