Master Sergeant Logan Brokaw Receives a Smart Home
Posted by Ernest Van Glahn on Wednesday, June 14, 2023 at 3:37:12 PM
By Ernest Van Glahn / June 14, 2023
Comment
Yesterday, June 13, at 11AM, the Tunnel to Towers Foundation delivered yet another life-changing gift to an injured Army Master Sergeant Logan Brokaw, marking another chapter in their noble mission. This deserving hero, whose sacrifice and bravery are immeasurable, received a brand-new mortgage-free smart home courtesy of the Tunnel to Towers Foundation.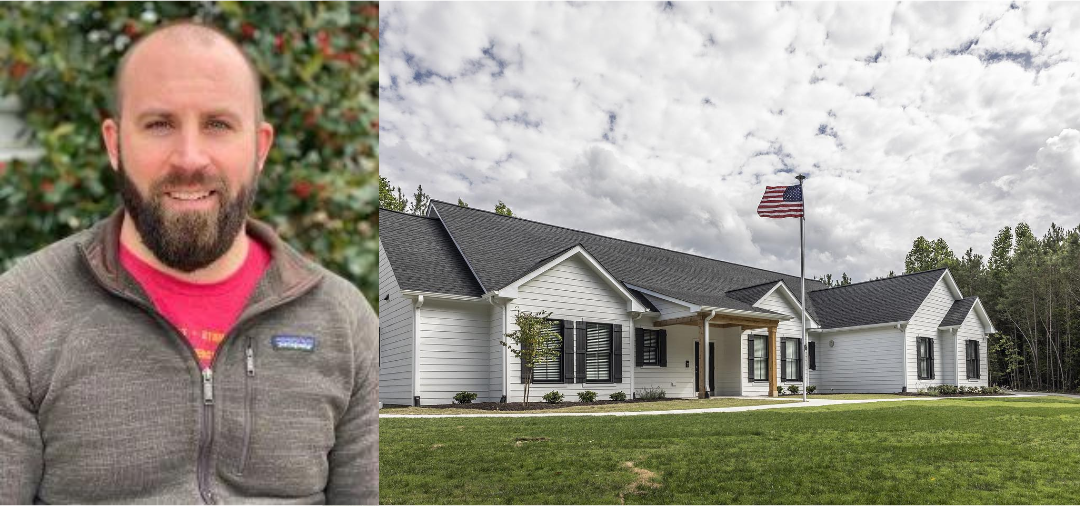 Master Sergeant Logan Brokaw enlisted in the Army in 2003, embarking on a remarkable military career spanning over 15 years. As a member of Army Special Operations, he deployed multiple times to Iraq, Afghanistan, and various other locations. However, on November 16, 2018, his life took an unexpected turn during a freefall training exercise.
While preparing to land, MSG Brokaw executed a maneuver that unfortunately led to a devastating crash into the ground at an alarming speed of 60 miles per hour. The impact caused severe damage to his spinal cord, resulting in paraplegia. Despite the immense challenges he faced, MSG Brokaw's spirit remained unbroken.
Following his injury, MSG Logan Brokaw discovered a newfound passion for adaptive sports, including sled hockey, sit skiing, and the art of barbecuing. Alongside his wife, Nicole, and their two children, he currently resides in Virginia. With a deep desire to remain connected to his community, MSG Brokaw found hope when the Tunnel to Towers Foundation stepped in to build him a brand-new smart home in Virginia.
At the home dedication ceremony, attendees included MSG Logan Brokaw and his family, FDNY Lieutenant (Ret) and Tunnel to Towers Board Member Jack Kielty, Sue Sadler from James City County Board of Supervisors, Lieutenant Jason Slodyskyo from James City County Police Department, as well as esteemed VIP partners and sponsors.
The Tunnel to Towers Foundation Smart Home Program focuses on constructing specially-adapted smart homes for our nation's most catastrophically injured veterans, empowering them to live more independently. In MSG Brokaw's case, his current two-story home presents daily accessibility challenges. However, his new smart home, thoughtfully designed by the Foundation, resolves these obstacles.
Also Read: Tunnel to Towers Foundation's 7th Annual Tower Climb: Honoring Stephen Siller and the Spirit of 9/11
Equipped with automatic doors and wider hallways, MSG Brokaw can effortlessly navigate throughout the entire one-story residence, free from any hindrances. The kitchen has been tailored to his needs, featuring lower counter space, pull-down cabinet shelves, and a stove that can be raised or lowered to wheelchair height. Moreover, the home's lights, thermostat, and security system can be controlled through a user-friendly app, granting MSG Brokaw the ability to manage various aspects of his home from anywhere.
Master Sergeant Logan Brokaw's journey exemplifies the strength and resilience of our military heroes. Through the generosity of the Tunnel to Towers Foundation, he has been provided not just with a home, but with newfound independence and an enhanced quality of life. We salute MSG Brokaw's courage and are honored to support the Foundation's noble cause.
Our Commitment to Supporting the Foundation: At Your Home Sold Guaranteed Realty Prime Time, we wholeheartedly support the mission of the Tunnel to Towers Foundation. We understand the significance of a stable and secure home for our injured veterans and first responders, as well as their families. That's why we have committed to donating a portion of our income from every real estate transaction to the Tunnel to Towers Foundation.
By choosing to work with us for your real estate needs in Land O' Lakes or Tampa, Florida, you not only benefit from our expertise and personalized service but also contribute to this vital cause. Together, we can make a meaningful impact in the lives of those who have selflessly served our nation.
Looking to Buy or Sell in Land O' Lakes or Tampa, Florida? If you or someone you know is considering buying or selling a home in the Land O' Lakes or Tampa area, we would be honored to assist you. Our team of experienced real estate professionals is dedicated to providing exceptional service and helping you achieve your real estate goals.
By choosing Your Home Sold Guaranteed Realty Prime Time, you not only gain access to our extensive knowledge of the local market but also contribute to our support of the Tunnel to Towers Foundation. Your transaction with us helps make a difference in the lives of our heroes.
Contact us today at 727-267-2347 to discuss your real estate needs. Let's work together to find your dream home or ensure a seamless selling experience while supporting a cause that truly matters.
Remember, by partnering with us for your real estate needs in Land O' Lakes or Tampa, Florida, you directly contribute to our commitment to the Tunnel to Towers Foundation. Contact us today to make a difference while finding your dream home or selling your property with our dedicated team. Together, we can create a brighter future for those who have sacrificed so much for our freedom.