HOTLIST OF Distress Sales Bank Foreclosures Homes amazing deal
Posted by Ernest Van Glahn on Sunday, June 4, 2023 at 5:09 PM
By Ernest Van Glahn / June 4, 2023
Comment
Looking for a great deal on your next home?
🔍 Check out our hotlist of distressed sales and bank foreclosures!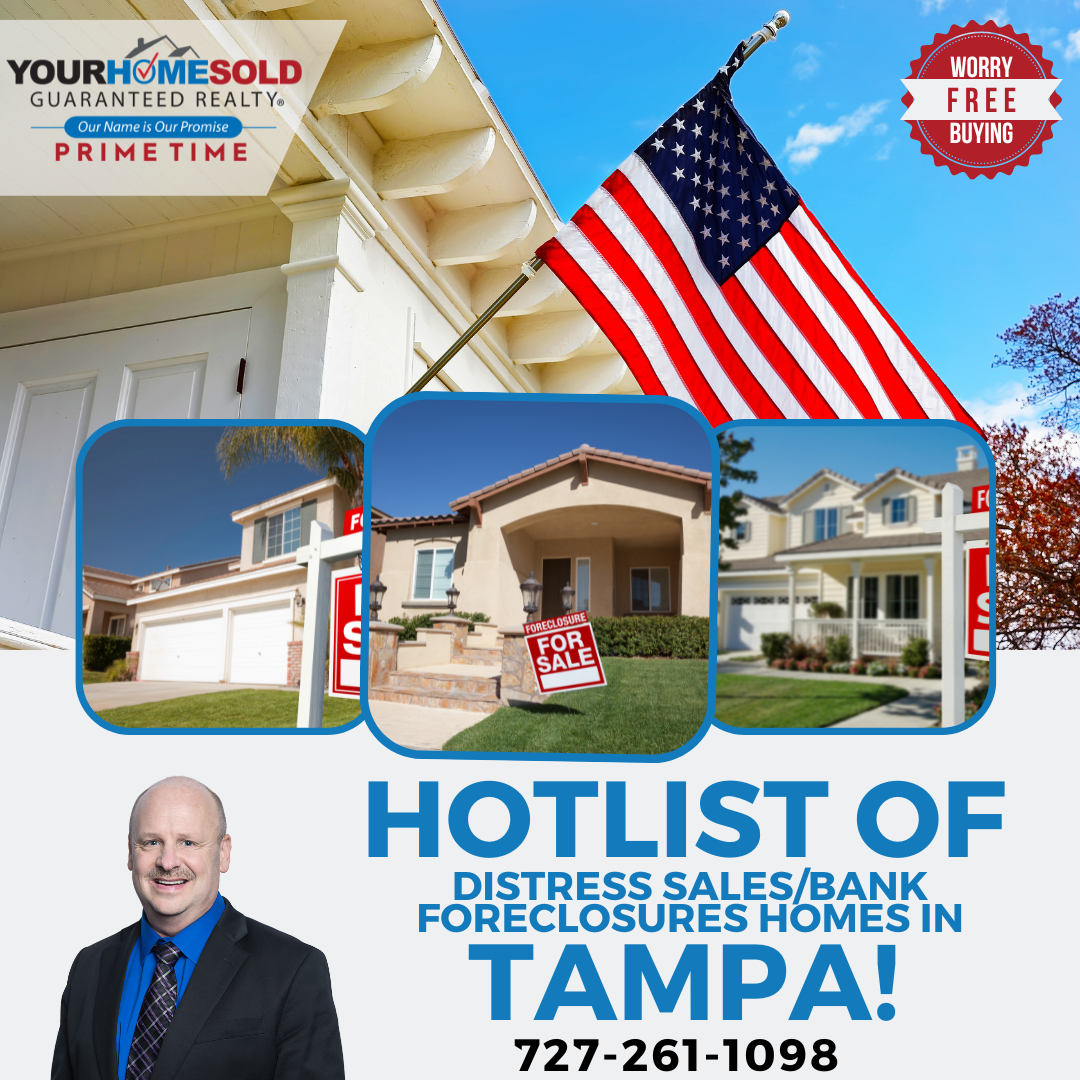 🏠 These properties offer incredible value and are priced to sell quickly. Whether you're a first-time homebuyer or an experienced investor, don't miss out on these amazing deals.
💡 Get a FREE report with current foreclosure properties in your desired price range and location.
No cost, no obligation. Gain an advantage over other buyers with this insider information.
🏚 Order your FREE Hotlist now!
https://www.yourtampabayhomeinfo.com/buyers/distress-salesbank-foreclosures-hotlist/
#BankForeclosureHomes #Distresssales #BankForeclosureHouses #BankForeclosure #Foreclosure #YourHomeSoldGuaranteedRealtyPrimeTime #PrimeTimeHomeTeam #ErnestVanGlahn #YourHomeSoldGuaranteedRealty #YourHomeSoldGuaranteedRealtyTampa #RealEstate #GuaranteedSale #YourHomeSoldGuaranteed #FloridaRealEstate #TampaRealEstate #YourHomeSoldGuaranteedOrWeWillBuyIt #LoveYourNewHomeGuaranteed #GoServeBig