Honoring Our Heroes: The Heroes Cup Hockey Tournament
Posted by Ernest Van Glahn on Wednesday, July 26, 2023 at 11:15 AM
By Ernest Van Glahn / July 26, 2023
Comment
In the world of sports, there are events that not only ignite passion and excitement but also inspire positive change. The upcoming Inaugural Heroes Cup Hockey Tournament, organized by the T2T Tunnel to Towers Foundation, is one such event. At "Your Home Sold Guaranteed Realty Prime Time," we firmly believe in giving back to the community and supporting worthy causes. We are proud to announce that we are supporting T2T by donating a portion of our income from every home sale. Join us in empowering the future of sports and making a difference through the joy of hockey!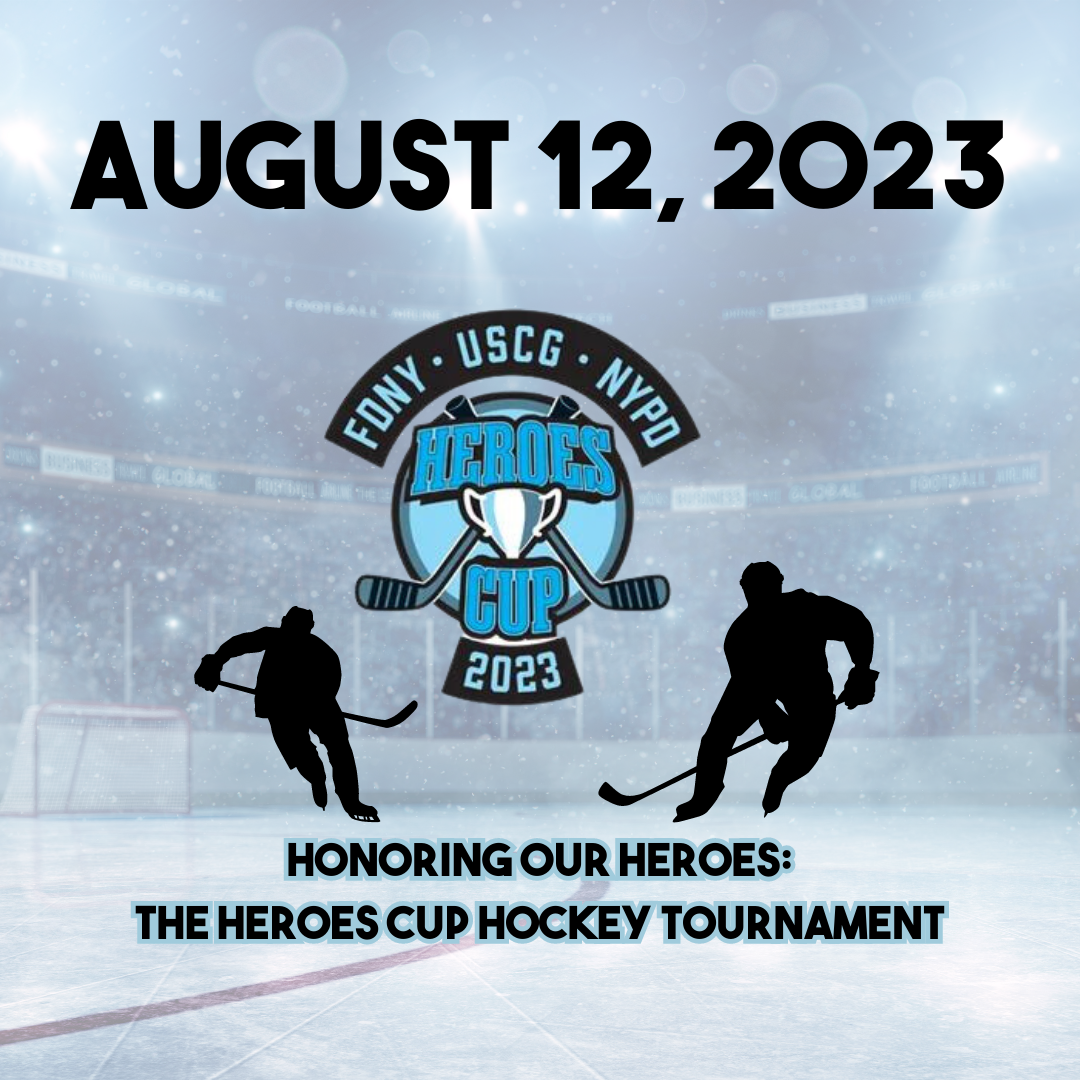 The first-ever Heroes Cup Hockey Tournament will give one civilian team the opportunity to skate against the NYPD, FDNY, and Coast Guard hockey teams.
One team can earn its way onto the ice by raising funds for the Tunnel to Towers Foundation to support its mission to provide mortgage-free homes to Gold Star and Fallen First Responder families, and smart homes for our nation's most catastrophically injured veterans and first responders.
The civilian team with the highest fundraising total by 4:59 PM ET on August 4, 2023, will earn the privilege to compete in the inaugural Heroes Cup.
The full-day four-team single elimination tournament will take place at Northwell Ice Rink in Eisenhower Park, on Long Island on August 12th.
Click here for more information on the tournament, civilian team requirements and to get tickets to this event.
Also Read: Register Fundraising Team
Our Commitment to T2T: Making Every Home Sale Count: At "Your Home Sold Guaranteed Realty Prime Time," we believe that real estate can be a force for good. That's why we have pledged to donate a portion of our income from every home sale to the T2T Foundation. With each successful transaction, we contribute to the growth of T2T's impactful programs and initiatives, making a meaningful difference in the lives of our heroes.
Your Support Matters: Spread the Word and Make an Impact: You can actively be a part of this worthy cause! If you or someone you know is considering buying or selling a home, choose "Your Home Sold Guaranteed Realty Prime Time." Not only will you receive exceptional service and expertise, but you'll also be contributing to T2T's initiatives that transform lives of our heroes and their family.
Refer Friends and Family to Support T2T: Our commitment to T2T's mission doesn't end with our donations. We invite you to join us in spreading the word and supporting T2T. If you know someone who is in the market to buy or sell a home, refer them to "Your Home Sold Guaranteed Realty Prime Time." By doing so, you actively participate in this noble cause, and together, we can create a positive impact.
As we eagerly await the Inaugural Heroes Cup Hockey Tournament, we are filled with pride and excitement to be supporting the T2T Foundation in their efforts to empower our heroes. Our dedication to donating a portion of our income from every home sale reflects our belief in giving back to the community that supports us.
Also Read: The Tunnel to Tower Foundation Pays Off Mortgage for Late Police Officer Vincent Parks' Family
Even if you can't make it out to the Hockey Tournament, you can still show your appreciation for our firefighters, police officers, military personnel, and first responders by sending us your referrals!
We are on a mission to raise $25,000 for the Tunnel to Towers Foundation this year and we are getting close! We do this by donating to them a portion of our income from homes we sell.
By supporting our heroes through this cause, we can ensure they receive the recognition and resources they deserve. These brave individuals have made countless sacrifices for our safety and well-being, so let's do what we can to give back. And while sending referrals may seem like a small gesture, remember that even a little bit goes a long way towards making a difference.
So why not take advantage of this opportunity to support those who risk everything for us? Whether you choose to participate in the Hockey Tournament or by sending us referrals to support our worthy cause, know that your contribution will be appreciated more than words could ever express. With your help, we can continue honoring and uplifting our nation's truest heroes.
Let's make a difference together!
I want to make it easy to refer your friends, neighbors, associates, or family members considering making a move, so here are your options:
You can go to www.HelpUsHelpTheHeroes.com and enter their contact info online or forward the link to whom you know considering a move.
Of course, you can always call me direct as well at 813-359-0880.
Over a decade of helping hundreds of families sell their homes and/or buy another, we have met some wonderful, loving, caring people. People like you! So those you know considering a move that we help you have my word that we will do our very best in helping them buy or sell the place they call home.
Ernest Van Glahn
Selling Your Home and Getting Top Dollar!
Call me TODAY for a free consultation.
813-359-0880