Happy Shavuot
Posted by Ernest Van Glahn on Thursday, May 25, 2023 at 6:10:04 PM
By Ernest Van Glahn / May 25, 2023
Comment
🌾 Happy Shavuot! Today, we celebrate the Jewish holiday of Shavuot, also known as the Festival of Weeks.
📜 Shavuot commemorates the giving of the Torah (the sacred text) to the Jewish people at Mount Sinai. It is a time of spiritual reflection, gratitude, and renewal of faith.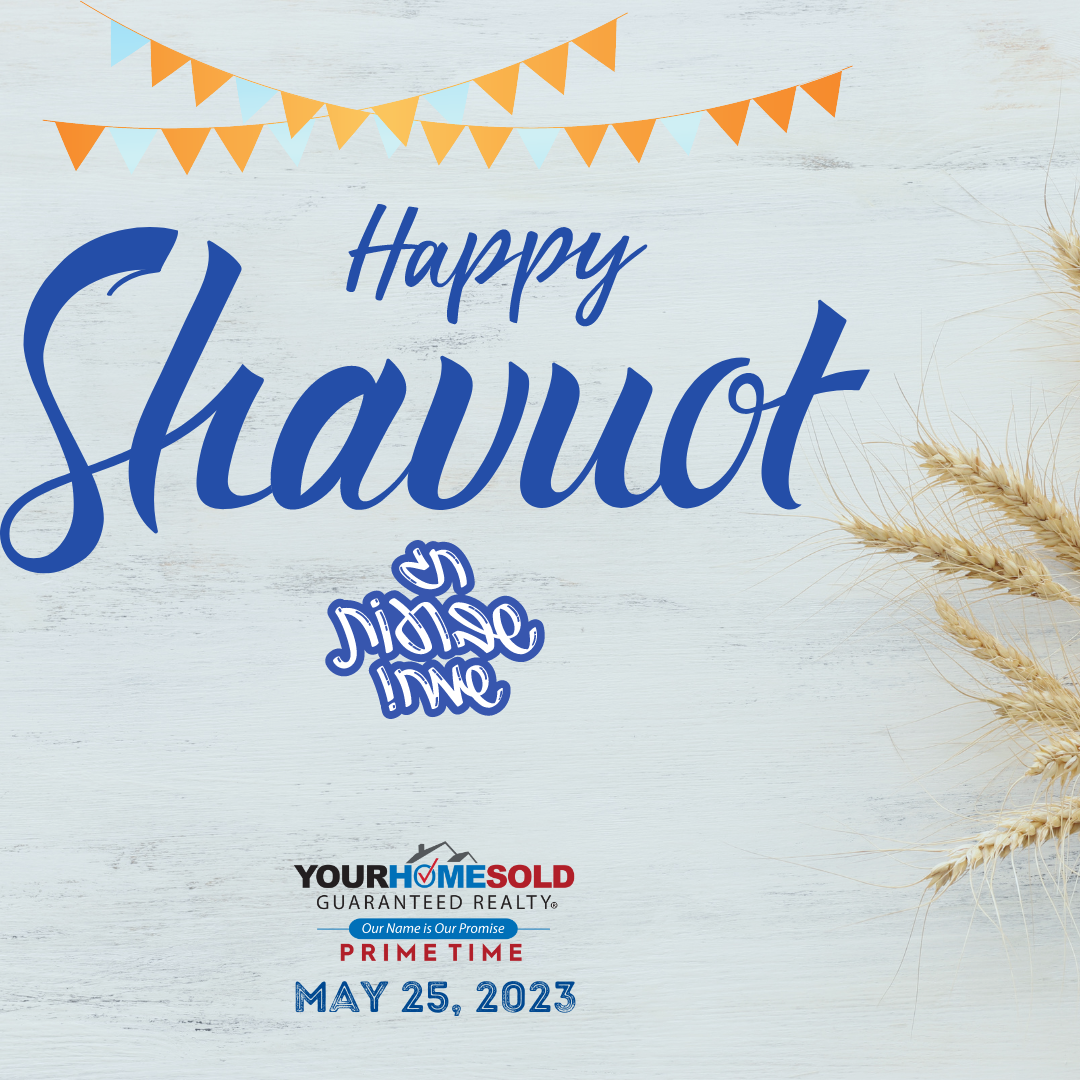 🥐 On this special day, it is customary to indulge in delicious dairy foods like cheesecake and blintzes. So, let's savor these tasty treats and enjoy the sweet traditions of Shavuot.
🙏 May this festival bring blessings of wisdom, joy, and unity to all who celebrate.
#Shavuot2023 #FestivalOfWeeks #TorahCelebration #SweetTraditions #HurricanePreparedness #StaySafe #BeReady #YourHomeSoldGuaranteedRealtyPrimeTime #PrimeTimeHomeTeam #ErnestVanGlahn #YourHomeSoldGuaranteedRealty #YourHomeSoldGuaranteedRealtyTampa #RealEstate #GuaranteedSale #YourHomeSoldGuaranteed #FloridaRealEstate #TampaRealEstate #YourHomeSoldGuaranteedOrWeWillBuyIt #LoveYourNewHomeGuaranteed #GoServeBig