Florida's Hometown Heroes: Affordable Housing for Local Heroes
Posted by Ernest Van Glahn on Wednesday, July 12, 2023 at 1:00 PM
By Ernest Van Glahn / July 12, 2023
Comment
Florida's Hometown Heroes: Affordable Housing for Local Heroes
Affordable housing plays a vital role in the lives of our local heroes—the brave men and women who have dedicated themselves to serving our communities. For these selfless individuals, finding a place to call home can be a daunting task, often burdened by financial constraints and limited resources. However, Florida's Hometown Heroes program stands as a beacon of hope, addressing this pressing need with unwavering commitment.
Florida's Hometown Heroes Housing Program recognizes the immense contributions made by our local heroes, including veterans, first responders, and essential workers. It understands that these remarkable individuals deserve more than just our gratitude; they deserve a safe and affordable place to live—a place they can call their own. With a mission to provide housing solutions tailored to their unique needs, the program aims to empower our heroes and honor their service by offering a helping hand in achieving stable and sustainable housing.
Also read: DeSantis' Hometown Heroes Program Surpasses $100M in Assistance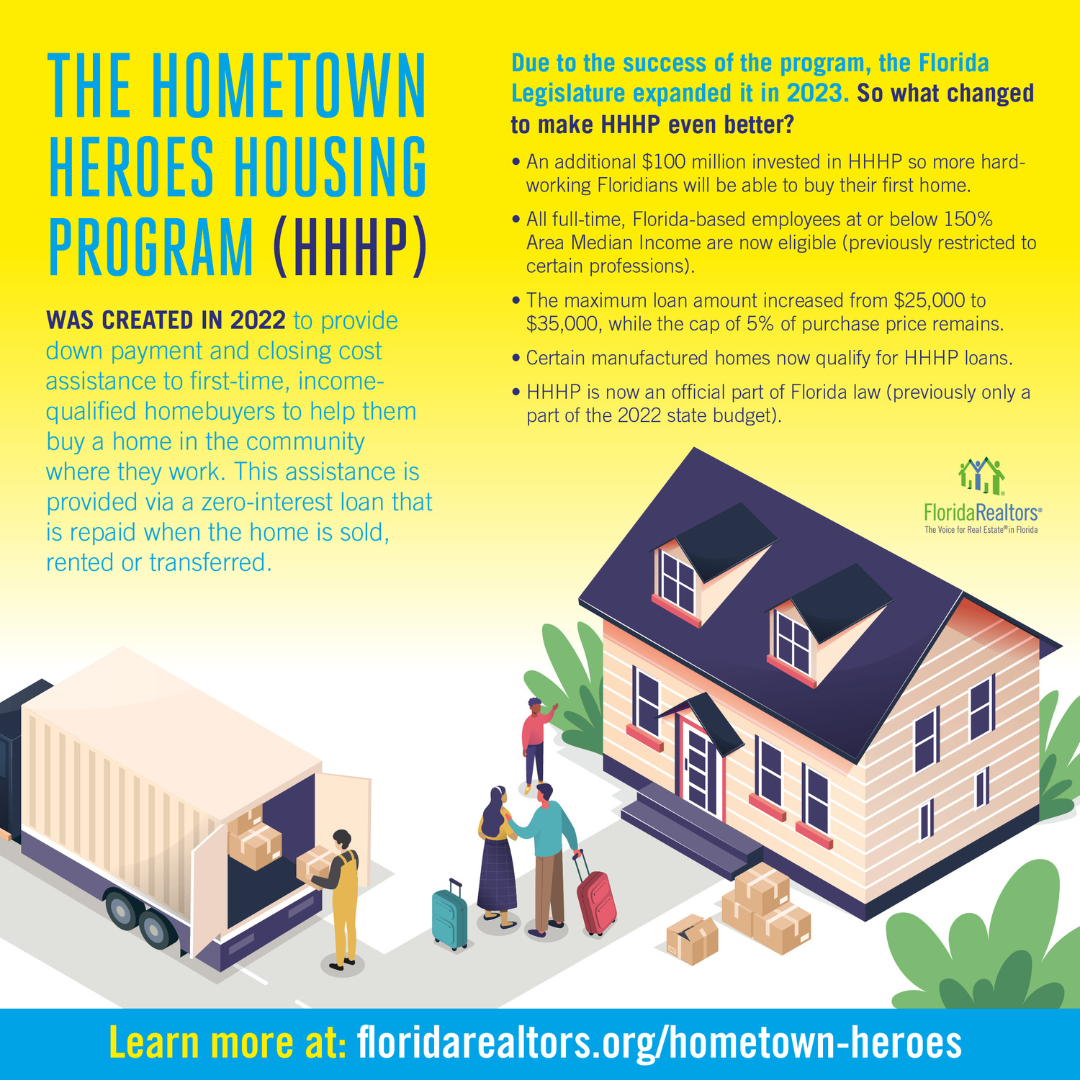 Through the Hometown Heroes Housing Program, affordable housing options are made accessible, ensuring that our heroes can find a residence that suits their financial capabilities. Whether it's affordable rental units or opportunities for homeownership, Florida's Hometown Heroes program strives to alleviate the burden of housing costs, enabling our heroes to focus on their well-being, families, and continued service to the community.
Moreover, this program goes beyond just providing affordable housing. It extends a supportive network of services and resources tailored to the heroes' specific requirements. These offerings may include financial education programs, counseling services, and homeownership workshops, designed to enhance their financial stability and promote long-term success.
Florida's Hometown Heroes Housing Program serves as a testament to our unwavering commitment to those who have given so much for our collective well-being. It stands as a symbol of gratitude, respect, and recognition for their sacrifices. By addressing the critical need for affordable housing, the program ensures that our local heroes can thrive and find solace in a place they can truly call home.
Say Goodbye to Renting and Say Hello to Your Dream Home
Who Benefits?
Law enforcement officers
Certified correctional officers
Probation officers
911 operators
Firefighters
Paramedics
Emergency medical technicians
Teachers
Education administrators
Health care professionals
All full-time, Florida-based employees at or below 150% Area Media Income are now eligible (previously restricted to certain professions)
Property Tax Relief for Hometown Heroes is available to homeowners who are:
Law enforcement officers
Certified correctional officers
Firefighters
Teachers
Child welfare services professionals
Active-duty members of the U.S. military
Members of the Florida National Guard
Florida Realtors is thankful for the legislature's efforts to make homeownership more affordable for our heroes.
Are you a local hero in Florida, seeking affordable housing options and support services? Look no further! Explore the incredible opportunities offered by Florida's Hometown Heroes program, and with Your Home Sold Guaranteed Realty Prime Time. As a token of gratitude for your service, we have an exclusive offer for you!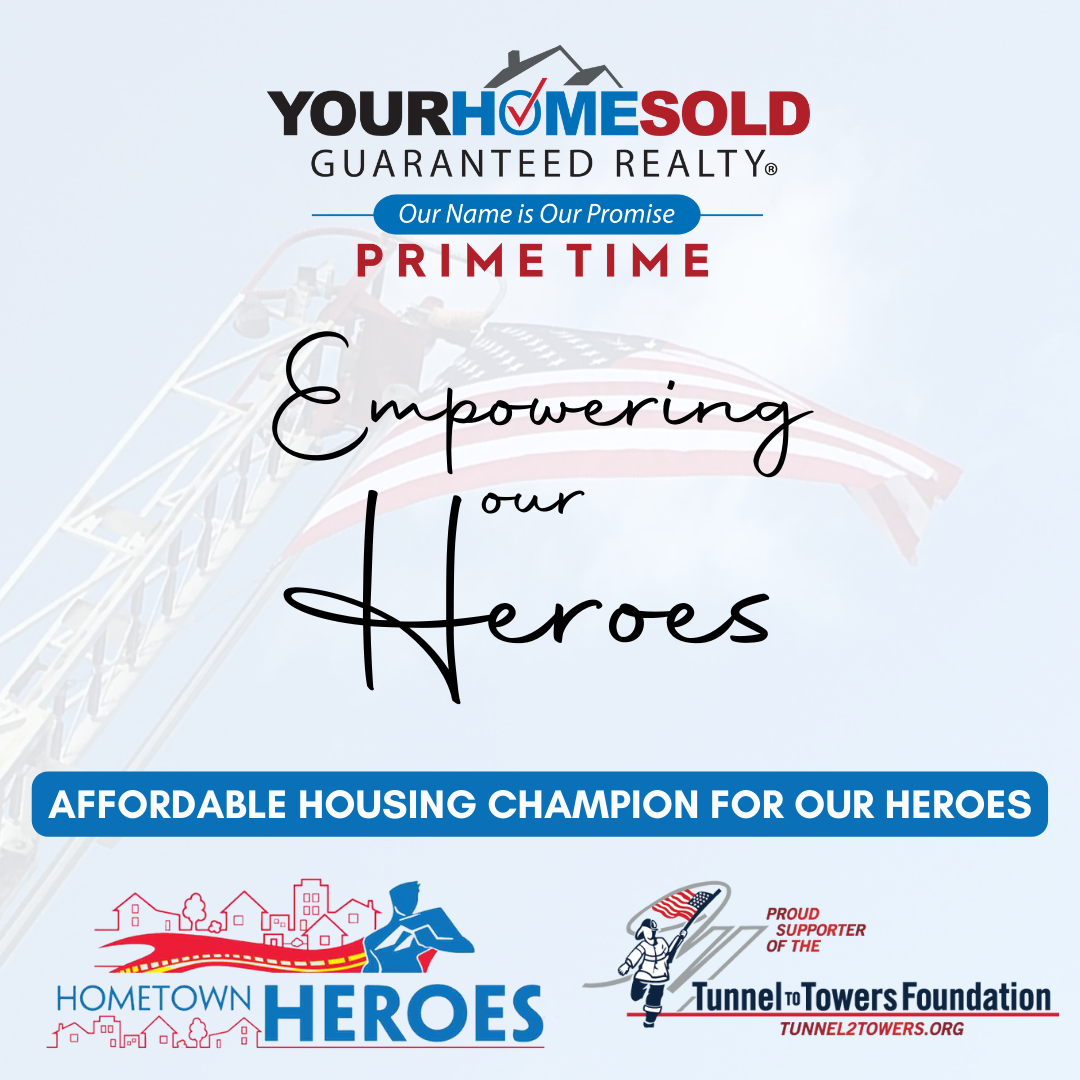 When you choose to buy or sell a home with us, not only will you receive expert guidance and exceptional service from our dedicated team, but as an added bonus, you will also receive 10% of Ernest's commission. It's our way of expressing our deep appreciation for your selfless contributions to our community.
Take advantage of this unique opportunity to secure your dream home or sell your property with confidence. Florida's Hometown Heroes Housing Program ensures that you have access to affordable housing options tailored to your needs. Whether you're looking for a rental unit or aspiring to become a homeowner, we are committed to helping you find the perfect fit.
Don't let the challenges of finding affordable housing hold you back. It's time to seize the opportunity and explore the incredible housing options and support services available to you through Florida's Hometown Heroes program. Together with Your Home Sold Guaranteed Realty Prime Time, we are here to guide you every step of the way.
Contact us today to learn more about how we can assist you in your housing journey. Let us honor your service and make the path to your new home a seamless and rewarding experience. Take that first step towards a brighter future—your dream home awaits!
Let us help you and thank you for your service!
Did you know? We proudly support the Tunnel to Towers Foundation!
As you know Tunnel to Towers Foundation does AMAZING work in helping our nation's first responders, veterans, and their families by providing these heroes and the families they leave behind with mortgage-free homes. They are also committed to eradicating veteran homelessness and aiding the victims of major U.S. disasters.
For every home buyer or seller, we assist, we donate a portion of our income to this fantastic organization. By choosing to work with us, you not only get the benefit of our expertise and experience but also get the satisfaction of knowing that you are supporting a worthy cause.
We encourage everyone to learn more about the Tunnel to Towers Foundation and to consider supporting this important cause. Whether it's through donations, volunteering, or spreading the word, every little bit helps make a difference in the lives of our nation's heroes and their families.
Another way to support the Tunnel to Towers Foundation is by referring people who are buying or selling a home to us. When a home is bought or sold through us, a portion of the commission goes to the Tunnel To Towers Foundation.
If you are interested in buying or selling a home in Florida, we invite you to contact us today. Our team of experienced real estate professionals is ready to guide you through the process and help you find your dream home or assist in selling your property.
Ernest Van Glahn
Your Home Sold Guaranteed Realty Prime Time
727-267-2347
Ernie@PrimeTimeHomeTeam.com
PrimeTimeGuaranteedSale.com
6747 Land O' Lakes Blvd, Land O' Lakes FL 34638