Exploring the Allure of Tampa, Florida: A Real Estate Paradise
Posted by Ernest Van Glahn on Wednesday, August 2, 2023 at 2:15 PM
By Ernest Van Glahn / August 2, 2023
Comment
Welcome to the vibrant and sunny city of Tampa, Florida! Situated on the western coast of the Sunshine State, Tampa is a thriving metropolis that offers a perfect blend of urban living and stunning natural beauty. Whether you are a potential homebuyer or an investor looking for lucrative real estate opportunities, Tampa has something to offer everyone. In this blog, we will dive into the charm and allure of this coastal gem, highlighting the reasons why it's a real estate paradise.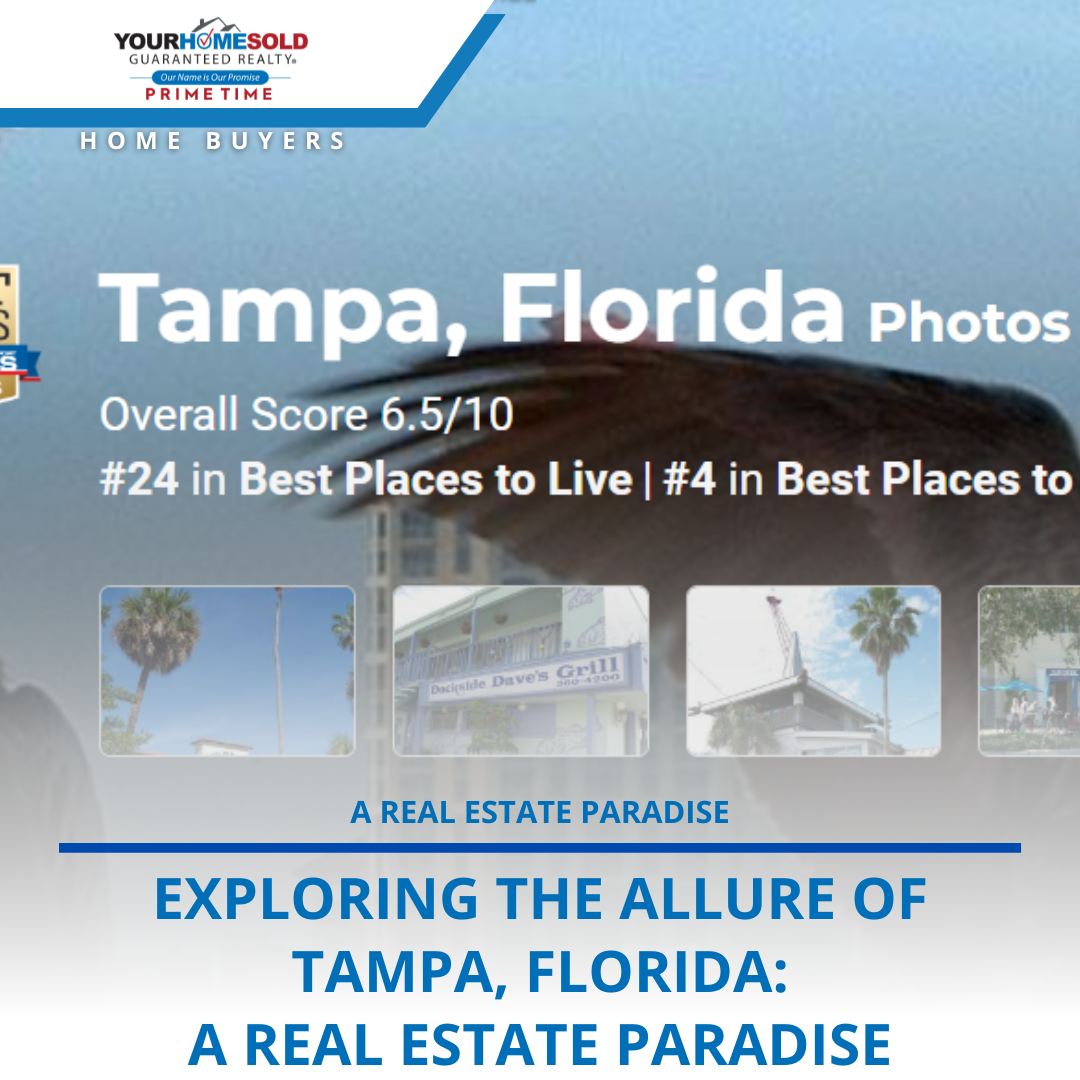 A City of Rich Cultural Heritage:
Tampa's diverse cultural heritage is one of its defining features. With a melting pot of cultures from Latin American, Caribbean, and European origins, the city boasts a vibrant arts scene, incredible cuisine, and numerous festivals throughout the year. Neighborhoods like Ybor City exude historic charm, with brick streets, colorful buildings, and a lively atmosphere, making it an attractive location for those seeking a unique living experience.
Explore real estate opportunities in Tampa, Florida.
Beaches and Outdoor Recreation:
For nature enthusiasts and beach lovers, Tampa offers a myriad of opportunities to bask in the sunshine and enjoy outdoor activities. The city is bordered by stunning Gulf Coast beaches, including Clearwater Beach and St. Pete Beach, both of which are consistently ranked among the best in the country. Imagine owning a piece of property just minutes away from these sandy shores!
Booming Job Market:
Tampa has been experiencing steady economic growth in recent years, leading to a thriving job market. With a diverse range of industries, including healthcare, finance, technology, and tourism, the city provides ample opportunities for career advancement and professional growth. This robust job market is a significant attraction for potential homebuyers and investors alike.
Education and Schools:
If you have a family or are planning to start one, Tampa's education system is well-regarded. The city is home to several top-rated schools, both public and private, providing excellent educational opportunities for children. The University of South Florida, one of the state's largest universities, also contributes to Tampa's appeal as an ideal place for students and young professionals.
Thriving Real Estate Market:
Tampa's real estate market is a hotspot for both residential and commercial investments. With a mix of newly developed properties and historic homes, buyers can choose from a wide range of options that suit their preferences and budget. The city's growth and attractive lifestyle have led to increasing demand for properties, making it an opportune time to invest in Tampa real estate.
Check out some photos of Tampa, Florida.
Conclusion:
Tampa, Florida, is a city that encapsulates the essence of an ideal real estate paradise. From its rich cultural heritage and stunning natural beauty to its booming job market and thriving educational institutions, Tampa offers an unmatched quality of life. Whether you're looking to settle down or invest in a promising market, this coastal gem has it all. So, why wait? Explore Tampa's real estate offerings and embark on a journey to discover the allure of this captivating city. If you're ready to take the next step in buying your dream home, don't hesitate to call us at 727-261-1098. Our team of experienced agents is here to guide you through the process and help you find the perfect home tailored to your needs. Make your dream a reality today by calling us and let us be a part of your exciting Tampa home buying experience!