Empowering an Injured Bangor Marine with a New Smart Home
Posted by Ernest Van Glahn on Wednesday, August 30, 2023 at 2:01 PM
By Ernest Van Glahn / August 30, 2023
Comment
Elevating Independence: Empowering an Injured Bangor Marine with a New Smart Home
In the heartwarming story of an injured Bangor Marine, a new smart home becomes the symbol of regained independence. This is a tale of resilience, community support, and the merging of human determination with cutting-edge technology. Join us as we explore how one Marine's life took a remarkable turn, proving that with courage and innovation, the path to recovery can lead to unforeseen levels of autonomy.
Read related: Delivering a Mortgage-Free Smart Home to an Injured Veteran's Triumph
Step into a story of courage and compassion. Meet USMC Lance Corp. Noah White, a Bangor Marine who faced life-altering injuries in 2019. A new chapter begins as you witness the impact of the Tunnel to Towers Foundation, supported by your company's generous contributions.
Noah White's world changed in an instant due to a training accident, leaving him without mobility from the neck down. Today, thanks to the Foundation, he stands before his new home, brimming with gratitude and independence. In the presence of family, friends, and fellow veterans, White's "stunning" new house becomes a beacon of hope.
The Tunnel to Towers Foundation, born from the aftermath of 9/11, honors heroes like Noah. It gifts adapted, mortgage-free homes to veterans and first responders with catastrophic injuries. As you watch Noah roll down the ramp to his cheering reception, it's clear that this gesture is more than just a house—it's a symbol of unity, resilience, and support.
Also Read: Reigncane Vodka Pledges Support: Raising Spirits and Homes for Heroes
Inside, this "smart" home transforms Noah's life. Lights, temperature, security—all controlled by a simple app. Verbal commands give him newfound agency, allowing him to navigate life's tasks. The wider hallways, automatic doors, and spacious bathroom are more than features; they're his ticket to an easier, more independent life.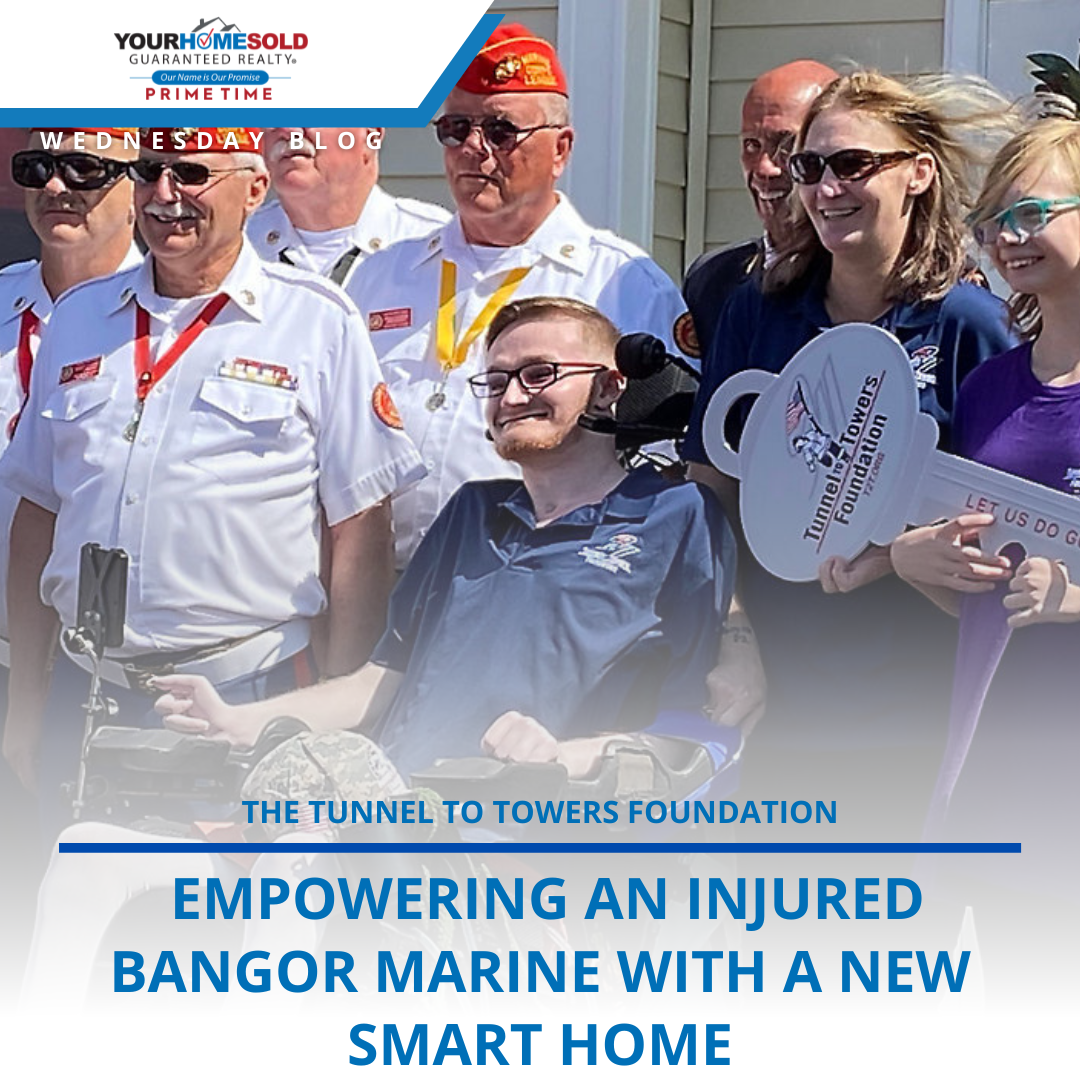 With each interaction, it's evident: the Tunnel to Towers Foundation is more than a helping hand—it's family. As Noah shares his journey, his words resonate: "Independence is hard to come by when you're a quadriplegic like myself." Yet, with the Foundation's dedication and your company's support, independence finds a way.
Read: Empowering Independence: Transforming an Injured Veteran's North Florida Home into a Smart Haven
In a world where challenges seem insurmountable, your contributions create tangible change. Each home built, each smile restored, paints a picture of a brighter future. As Noah explores his passions through technology and gaming, your company's partnership with the Tunnel to Towers Foundation becomes a bridge to possibilities.
Just as Noah's story unfolds, so does the Foundation's legacy. Over 1,000 homes built, $500,000 each—a testament to collective compassion. Your company, side by side with The Home Depot Foundation and GMC, makes dreams come true. Together, we make a difference.
Step forward. Join the legacy of transformation. Your support doesn't just build houses; it rebuilds lives. It grants freedom and independence to those who sacrificed. Partner with the Tunnel to Towers Foundation and let's pave the way to a brighter future, one home at a time.
Our Worthy Cause: Supporting Our Fallen Heroes
At Your Home Sold Guaranteed Realty Prime Time, we are proud supporters of the Tunnel to Towers Foundation and their mission to provide mortgage-free smart homes to injured veterans. We believe in giving back to those who have sacrificed so much for our country, and we want you to be a part of this noble cause.
With every transaction involving buying or selling homes, we commit to donating a portion of our income to the Tunnel to Towers Foundation. By choosing us as your trusted real estate partner, you're not only receiving exceptional service but also contributing to the well-being of our heroes.
But that's not all! We need your help to make an even greater impact. When you refer clients to us, you're not only helping them navigate their real estate journey smoothly but also joining us in supporting our veterans. Each referral you send our way becomes another opportunity to give back.
Let's make a difference together!
I want to make it easy to refer your friends, neighbours, associates, or family members considering making a move, so here are your options:
You can go to www.HelpUsHelpTheHeroes.com and enter their contact info online or forward the link to whom you know considering a move.
Of course, you can always call me direct as well at 813-359-0880
.
Over a decade of helping hundreds of families sell their homes and/or buy another, we have met some wonderful, loving, caring people. People like you! So those you know considering a move that we help you have my word that we will do our very best in helping them buy or sell the place they call home.
Ernest Van Glahn
Selling Your Home and Getting Top Dollar!
Call me TODAY for a free consultation.
813-359-0880