DeSantis' Hometown Heroes Program Surpasses $100M in Assistance
Posted by Ernest Van Glahn on Tuesday, June 20, 2023 at 2:30 PM
By Ernest Van Glahn / June 20, 2023
Comment
In a remarkable milestone for the DeSantis' Hometown Heroes program, over $100 million in aid has been distributed to deserving individuals and families across Florida. This initiative, spearheaded by Governor Ron DeSantis, aims to recognize and support the unsung heroes who have made invaluable contributions to their communities. Let's delve into the incredible impact this program has had on the lives of countless Floridians.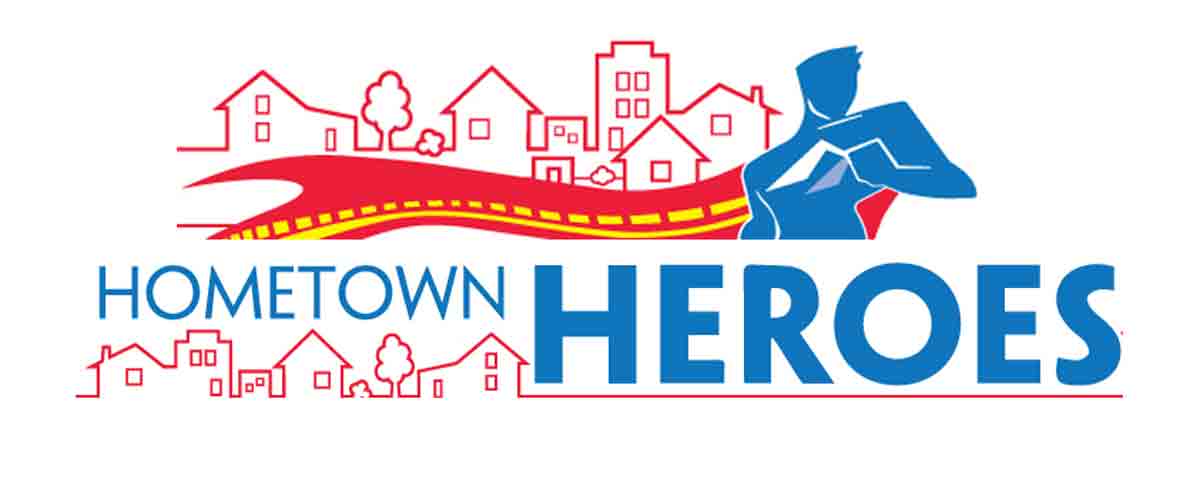 The DeSantis' Hometown Heroes program, recently highlighted in a news article by Florida Realtors, has been instrumental in providing assistance to individuals who have selflessly served their communities. This initiative was launched with the intention of recognizing and supporting those who have gone above and beyond the call of duty.
According to the article, the program has reached a significant milestone, surpassing $100 million in aid disbursed to date. This substantial sum has made a profound difference in the lives of numerous recipients, providing much-needed financial relief and recognition for their outstanding contributions.
"Through the Hometown Heroes housing program, we are ensuring that our police officers, firefighters, teachers, nurses, and military members and veterans can afford to buy homes in the communities that they have dedicated their lives to serving," says DeSantis.
By providing financial assistance, the DeSantis' Hometown Heroes program has helped these deserving individuals in various ways. From supporting local healthcare workers, teachers, and first responders to aiding community volunteers and nonprofit organizations, the program has ensured that those who have made a positive impact in Florida receive the recognition and support they deserve.
While the program has expended its initial $100 million, however, the 2023 Florida Legislature expanded the program and added an additional $100 million, which becomes active on July 1, 2023. The "Live Local Act" passed during the 2023 session made some changes to the state's Hometown Hero Program, including an expansion of eligibility requirements and the maximum loan amount offered.
After the July 1 start, the Hometown Heroes program will receive $100 million for the 2023-2024 fiscal year to continue assisting Florida families in purchasing their first home. The maximum down payment assistance amount will increase to $35,000, or up to 5% of the first mortgage loan amount.
To get started, homebuyers must connect with one of Florida Housing's participating loan officers, have a minimum credit score of 640, be a first-time homebuyer, and earn less than 150% of their area's median income, according to their local county data.
The success of the Hometown Heroes program can be attributed to Governor DeSantis' commitment to serving the people of Florida and his unwavering dedication to acknowledging their invaluable contributions. Under his leadership, this program has thrived and positively impacted countless lives across the state.
If you are a first-time homebuyer, use the guide for helpful hints and tips and learn how to avoid common mistakes when buying your first home in Tampa, FL.
Governor DeSantis has taken a significant step towards supporting homeownership by adding $100 million to the Hometown Hero Program! Additionally, the limit for down payment assistance has been raised to $35,000. If you're tired of renting and eager to become a homeowner, I'm here to assist you every step of the way!
If you are interested in buying or selling a home in Florida, I invite you to contact us today. My team of experienced real estate professionals is ready to guide you through the process and help you find your dream home or assist in selling your property.
Ernest Van Glahn
Your Home Sold Guaranteed Realty Prime Time
727-267-2347
Ernie@PrimeTimeHomeTeam.com
PrimeTimeGuaranteedSale.com
6747 Land O' Lakes Blvd, Land O' Lakes FL 34638

Credits:
Original source: DeSantis: Hometown Heroes Has Given Out $100M
Published by Florida Realtors on JUNE 19, 2023